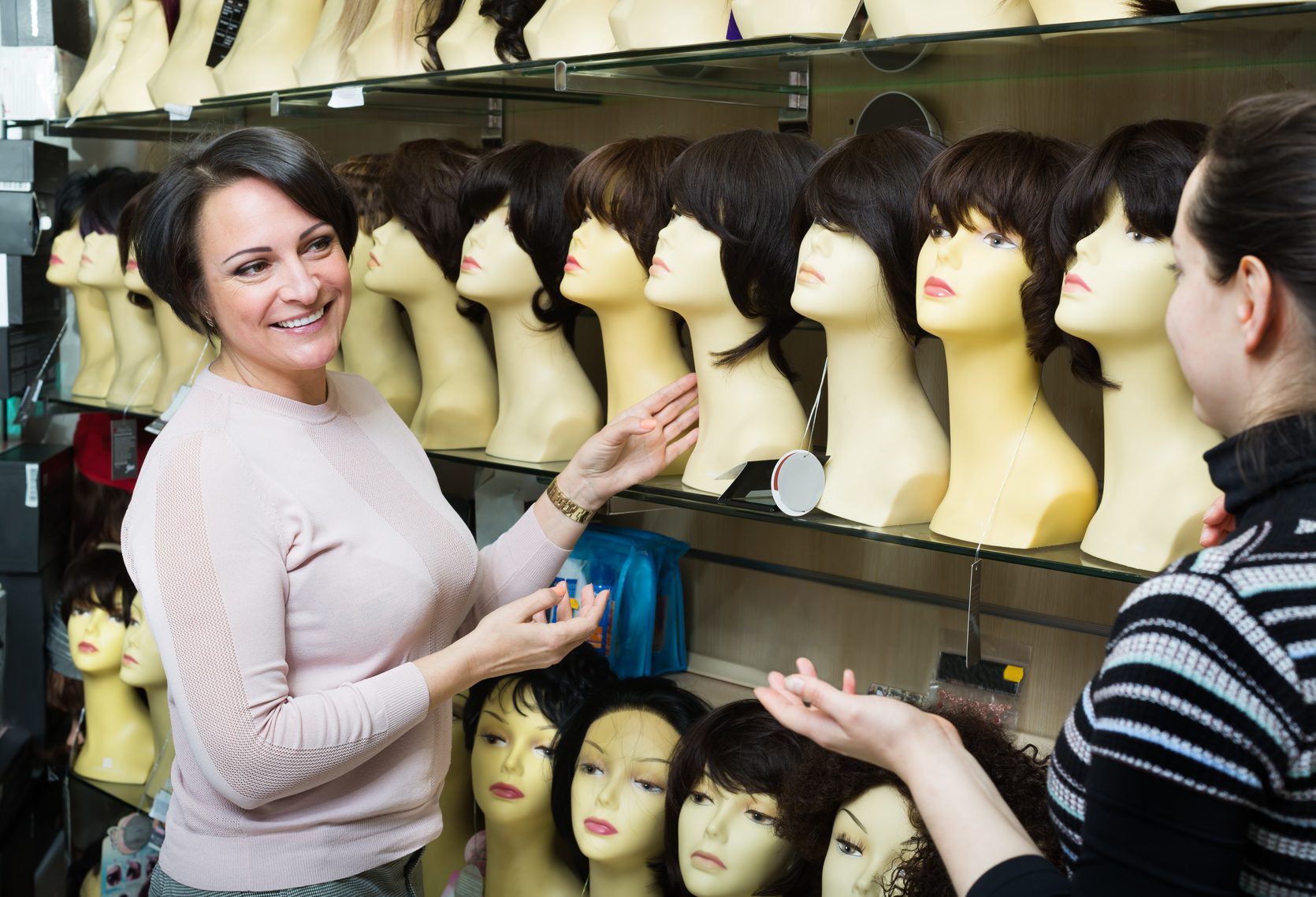 Hair loss, no matter the circumstances, can be traumatic for a woman. Our hair is inexplicably linked to our femininity and often our sense of identity, it's something we care for and take pride in and to lose it suddenly, despite knowing it is going to happen, can be frustrating and devastating. Much of that frustration can stem from knowing that your hair shouldn't be your biggest concern, but the physical marker of losing it can often cement exactly what you're body is going through. Many women seek out wigs to feel 'normal' again, as well as a way to protect themselves from the constant stares of strangers. While the idea of buying a wig can seem daunting, there are several steps you can take to make it a more enjoyable experience.
Get inspired
Look at magazines and let yourself be swayed by the hair of your favourite celebrities or your friends. Take in pictures of hairstyles and colours you like and ask the wig store staff to assist you in finding something similar to those pictures. This is a great time to take risks, because unlike a haircut, you can just take the wig straight off and try something new.
Bring a friend
Wig buying should be as fun as clothes or make up shopping, so bring a friend and make a fun afternoon of it. Try on wigs in styles or colours you'd never consider, giggle, make jokes and critique everything in the way you'd critique a skirt or scarf. Your friend can also act as moral support if your mood changes throughout the day.
Do some research
Wigs, like most other women's beauty items, can range from cheap and cheerful through to several thousand dollars. More expensive doesn't necessarily mean better quality, but be prepared to spend a little bit to get something quality. We recommend looking at pre-styled wigs, as they are easier to maintain and require less effort in the morning than a real hair wig
Treat a wig like a fashion accessory
You don't have just one lipstick or one necklace, so don't feel like you need to restrict yourself to one wig. Buy one just for special occasions, buy different colours and styles, consider a fun one for those days when you really need a mood-lifter, perhaps a bright neon colour or something that makes you feel like a superstar? Consider both your wants and needs during the purchasing process because wearing a wig should bring you joy, not be a burden.
Ask the staff
If you've tried on what feels like thousands of wigs and can't find the perfect one for you, ask the staff. They have helped countless other women find the right wig and they can definitely help you. They'll assist you in finding something that is flattering, natural looking and makes you feel beautiful.
Have it fitted to you
Getting the fit right is essential. All Starkles wigs are adjustable to help you achieve the perfect fit, so once you've found the wig for you, ask a staff member to help you fit it to your head. They'll even be able to show you how to make it look more natural and help you find the right wig cap for your needs. By having it fitted in store, you'll walk out feeling more confident in wearing your new wig.