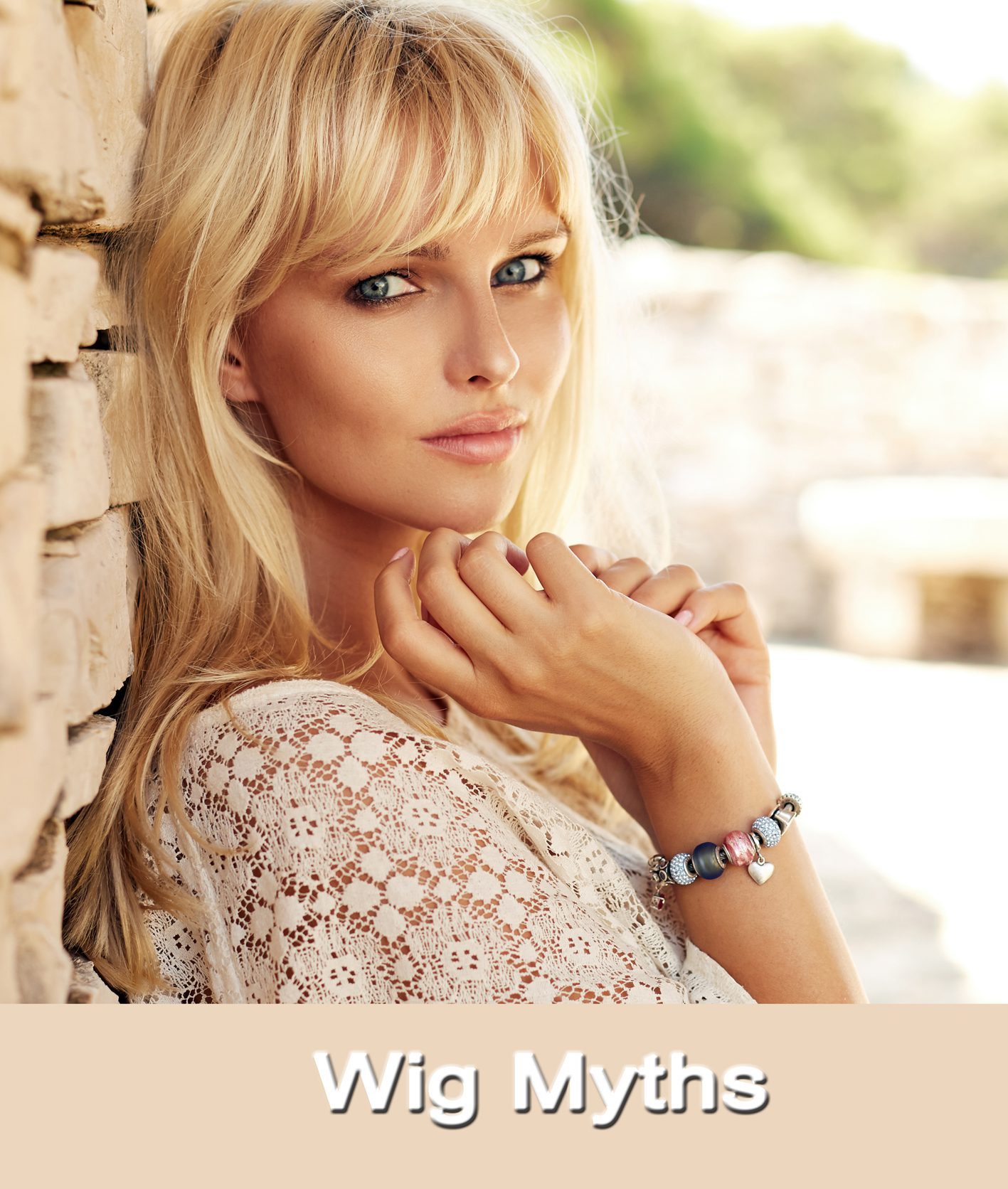 As your trusted wig experts for over 12 years, we wanted to share with you six common misconceptions when it comes to wigs. Modern wigs whether they're for fashion or hair loss don't often get the proper, positive recognition they deserve and what you're about to read, may surprise you.
Wigs are hot and itchy
This is probably the most prevalent myth about wigs and while yes, it may have had some truth to it years ago, wig technology has come a long way and we guarantee you that modern wigs have a variety of different cap constructions to help with breathability and comfort. For complete hair loss we recommend wearing a medical cap http://starkles.com.au/product/medical-cap2/ under your wig. This will help with any scalp sensitivity you may be experiencing due to chemo treatment and make wearing a wig more comfortable. On really hot days you can even wet the medical cap and put it on under your wig, helping to regulate body temperature.
Wigs are expensive
While some wigs come with hefty price tags, there is something to suit every budget. We offer free wig consultations and fittings at our stores and, because we believe everyone should have the right wig for them, Starkles now offers AfterPay. Walk out with your wig on the day you select it and pay it off in 4 interest free instalments paid fortnightly.
Wigs are a nightmare to put on and fall off easily
Fitting a wig at first might seem a bit foreign, but you'll get the hang of it after a couple of go's and will be slipping it on and off without a second thought in no time. The right fit will withstand even the gustiest of winds. Many people think tightening your wig will secure it but in actual fact if a wig is adjusted too tightly it will give you a headache and actually cause the wig to ride up from the forehead, in effect causing a wardrobe malfunction! You want a snug fit but nothing too tight.
Human hair wigs are the only wigs worth considering
There are benefits to every kind of wig and with technology and innovation, synthetic wigs are just as good, if not sometimes an even better choice than human hair wigs. Synthetic wigs are pre-styled, saving you time in the morning and only need to be washed every 20-25 wears as they don't absorb the oils from your scalp like your natural hair does. The best part about synthetic wigs is, once washed they will look exactly like they did before they were washed! No styling necessary just wash and wear, unlike their human hair counterparts which require styling every time they are washed to look good.
Wigs have many styling limitations
Women today require versatility in their style and like to know they can change their look often. There are hundreds of different style wigs on the market today, synthetic wigs that can't be heat styled, heat defiant synthetic styles and of course human hair wigs. Synthetic wigs especially those with monofilament caps have multidirectional parts allowing you to easily change to look. You can even pin pieces up with bobby pins or tuck one side behind your ear to change up the look. Alternatively there are heat defiant lace front wigs which you can change the style of by using straightening irons and curling wands. Lace front wigs also allow you to pull the hair completely off the face, looking the most natural around the hairline. And finally you have human hair wigs that can be cut, coloured and styled as you like. The possibilities are endless.
Everyone will know I'm wearing a wig!
We want your little secret to stay just that: a secret, so we only stock wigs that we know will fool everyone around you into believing that your wig is your real hair. Synthetic wigs are no longer made with that sparkly, plastic-y look that they once were and wig caps are now designed to encourage natural looking hair movement.
Ready to take the plunge? Visit one of our showrooms in Brisbane or the Gold Coast today.