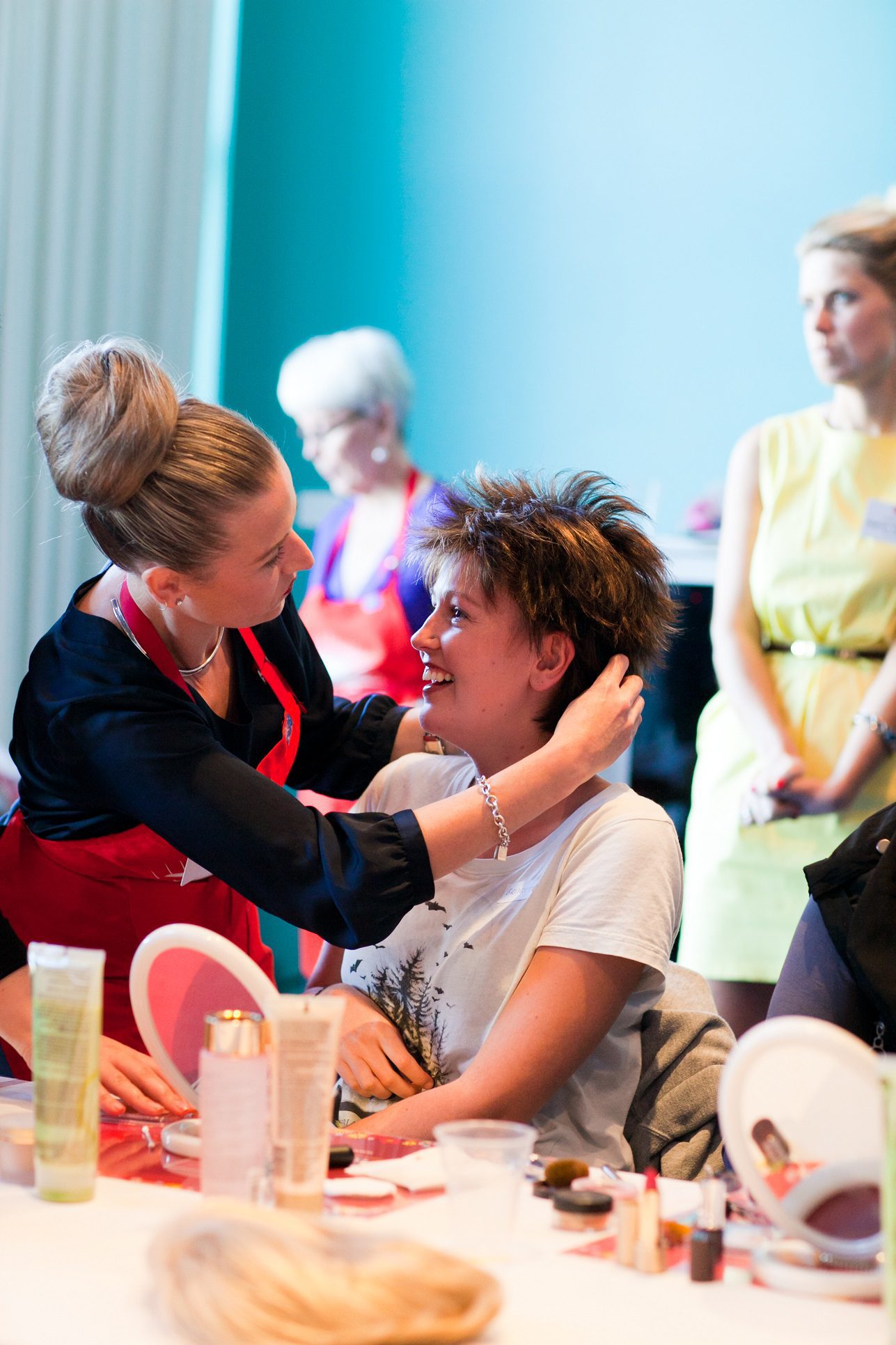 Starkles have been helping women worldwide fighting the courageous battle with cancer for over 15 years.
Every week, Starkles facilitates the wig, turban, scarf & headwear section at workshops throughout Brisbane, Ipswich, the Sunshine Coast, Gold Coast & northern NSW in conjunction with Look Good Feel Better. ''We are honoured to serve as volunteers for the Look Good, Feel Better program. Volunteers in this program offer cancer patients free, personalized help in meeting their unique appearance needs. We find these workshops to be wonderful morale boosters and would recommend them to anyone facing cancer."
Starkles Managing Director, Julie Butler says, "It feels so good to support women during these difficult times. Everyone deserves to feel beautiful and confident. Women can visit our store at The Myer Centre or on the Gold Coast to discover how to live life vibrantly during and beyond their cancer journey. Our professional wig & headwear consultants are on hand with a large range of hair loss solutions."
Starkles have a private fitting room and wig/headwear consultations are complimentary with no appointments necessary. Furthermore, the team even offer courtesy home and hospital visits for an extra touch of privacy and one-on-one service.
"It's so satisfying to see the smile on our customers' faces after they visit us and we are looking forward to helping many more brave women.''
Women facing hair loss as a result of cancer or alopecia receive up to 3 hours complimentary parking in The Myer Centre car park or a free sheen and brush kit with the purchase of any medical wig.